Principal Easter Newsletter
Please read the Easter newsletter which contains information for parents and carers from Principal Mr French.
Dear Parents / Carers,
I am writing to express my thanks for your support during this term and to share with you some activities that are available for your child over the Easter break and to share information about the term ahead.
Thank you to parents and students for engaging so positively in the Academy's Mass testing programme which saw students take part in three voluntary Covid-19 tests between Tuesday 2nd March and Friday 19th March.
I want to reassure you that we continue to take the health, safety and wellbeing of all of our pupils, staff and the wider school community extremely seriously and will continue working in partnership with the local public health authority to further review and adapt our response to Coronavirus when we return for the Summer Term.
Communicating positive tests to the Academy over the Easter Break
During the Easter break (05/04/21 to 16/04/21) please can we ask that parents inform Nottingham Academy about any positive COVID-19 tests.
If your child tests positive for COVID-19 please inform the school by contacting admin@nottinghamacademy.org Please include the following information:
Date of Birth.

Date that the child became symptomatic

Date of test

Date when positive test result was received.
Parent/Carer Forum at Nottingham Academy
I would like to thank parents / carers who attended The Parent Forum last week. Once again we had a very productive meeting with discussions focused in two areas:
Recovery and Catch Up
School Uniform
The Academy's catch up strategy is available on our website and provides a detailed summary of the steps that are being taken to support our students to recover and catch up from the two periods of lockdown.
The academy is considering introducing a school blazer in September for Years 9,10,11. Initial discussions with parents were positive and further work will be undertaken to explore this change at the start of the summer term. As this develops, I will of course contact parents. A Parent Forum area has been set up on the academy website here: https://www.nottinghamacademy.org/parentforum
Easter Holiday Clubs
Nottingham Academy is hosting two FREE Easter Holiday clubs. Places are still available. Find out more information and sign up:
Nottingham Forrest Easter Club
We are keen that as many of our students as possible are able to participate in the clubs so encourage you to sign up if you can.
Parents Evenings
Unfortunately, Parents Evenings have not been completed in line with our normal schedule or arrangements this year. To ensure that all parents have the opportunity to discuss their child's progress, Parents Evenings have been scheduled for the summer term (dates at the bottom of this letter). Initially, we have planned for these to be online and will send details about how you can schedule appointments closer to the parent evening dates, but we do hope that towards the end of term we may be able to hold face-to-face meetings. If you have any questions about these arrangements, please do not hesitate to contact the academy at: admin@nottinghamacademy.org
Year 9 Options
Parents of Year 9 students will be aware that GCSE options changed from Year 8 to Year 9 last academic year. Students will be given the opportunity to select their GCSE options when we return in April. Further information about the courses available and the options process will be published W/C 19th April 2021. Please note that a Year 9 Parents Evening has been scheduled for Thursday 28th April and will take place online.
Class Charts – Have you logged in yet?
Parents at Nottingham Academy can access their child's achievement, behaviour data on daily basis. Class Charts has received a good deal of praise from parents who find it extremely helpful in supporting their child's learning and in supporting parents to gain a better insight into their child's life at Nottingham Academy. If you would like to login to your child's Class Charts account, please contact reception who will be happy to provide you with your login details so that you can access your child's information.
Key Dates for the Summer Term
| | |
| --- | --- |
| Date | Activity |
| W/C 19/04/21 | Publication of Year 9 Options |
| 28/04/21 | Year 9 Parents Evening (Online) |
| 07/05/21 | Deadline for Year 9 Option Forms |
| 16/06/21 | Year 7 Parents Evening (X Band) |
| 23/06/21 | Year 7 Parents Evening (Y Band) |
| 07/07/21 | Year 10 Parents Evening |
| 14/07/21 | Year 8 Parents Evening (X Band) |
| 21/07/21 | Year 8 Parents Evening (Y Band) |
| 21/07/21 | Year 12 Parents Evening |
| 27/07/21 | End of Summer Term |
Finally, I would like to wish all students and their families a relaxing holiday.
Thank you for your continued support; it is greatly appreciated.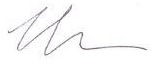 Harry French
Principal