Year 7 Transition
Meet the Year 7 Team for 2020/21
The move from primary school to a large secondary school can be daunting, we recognise this and understand that students and parents need to feel reassured, happy and safe during this transition period.
Click here to visit our Transition page, and find out a little more about your Year 7 Team below by reading their profiles.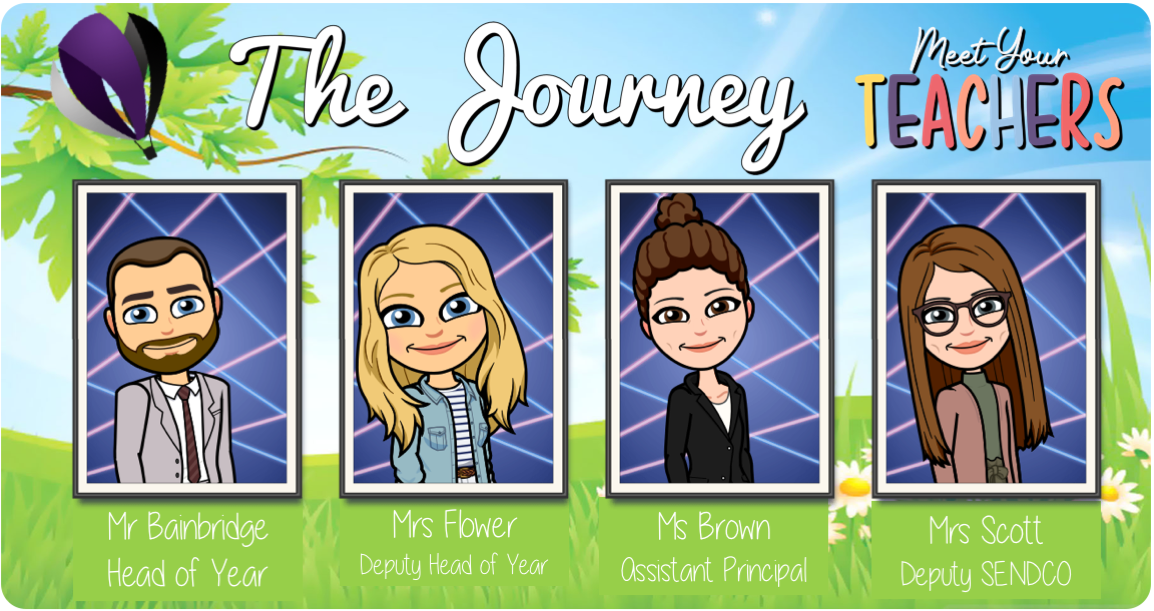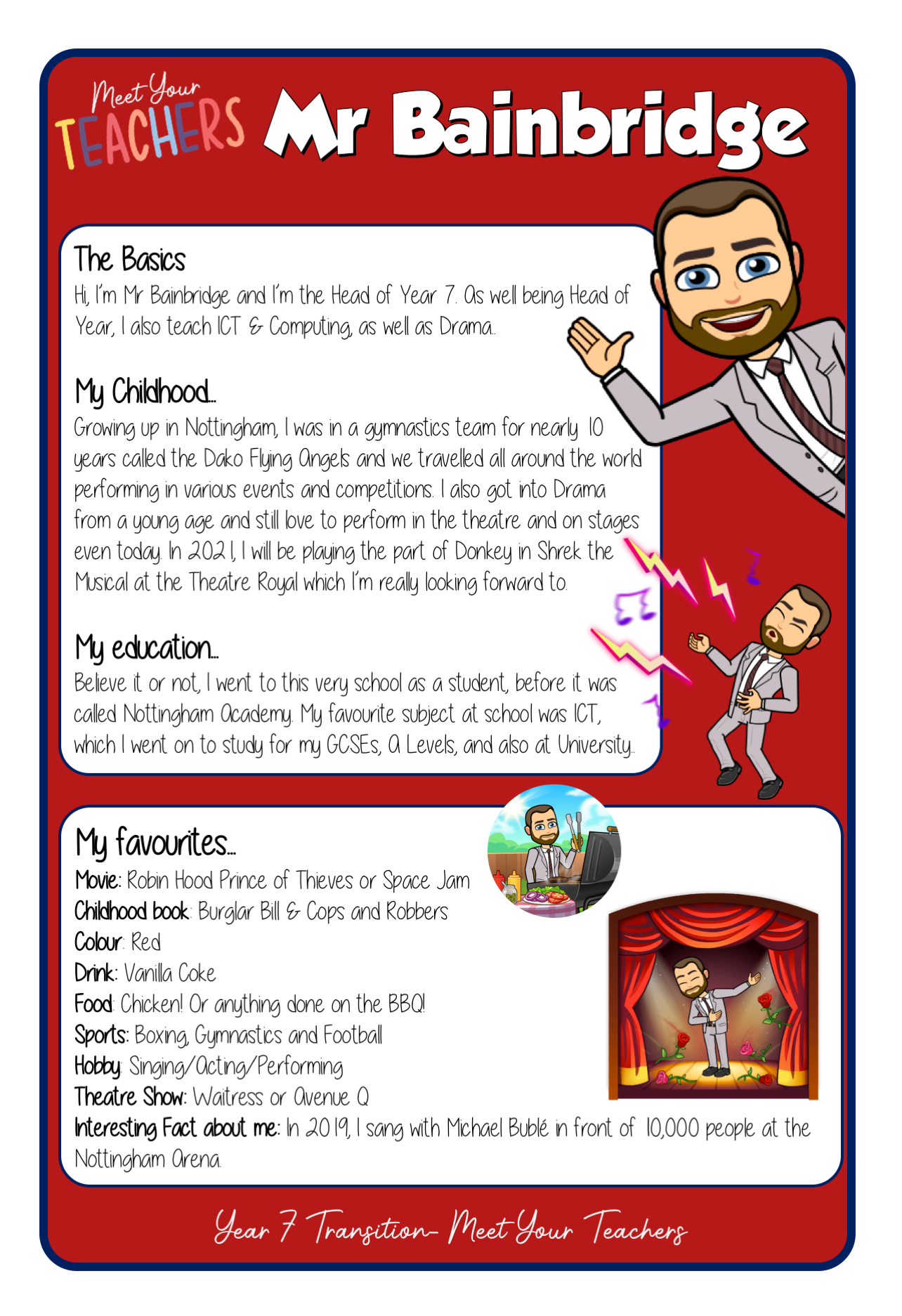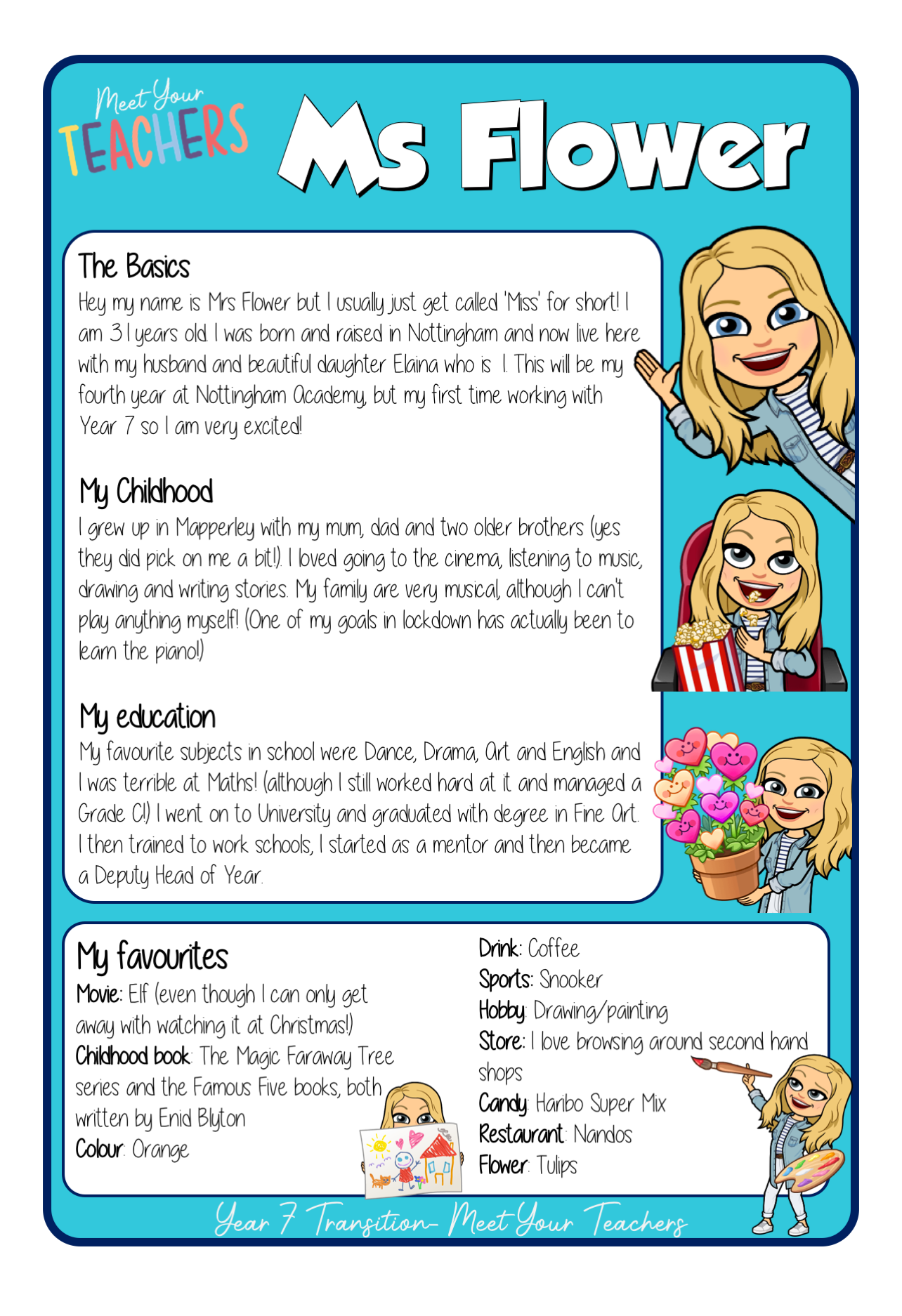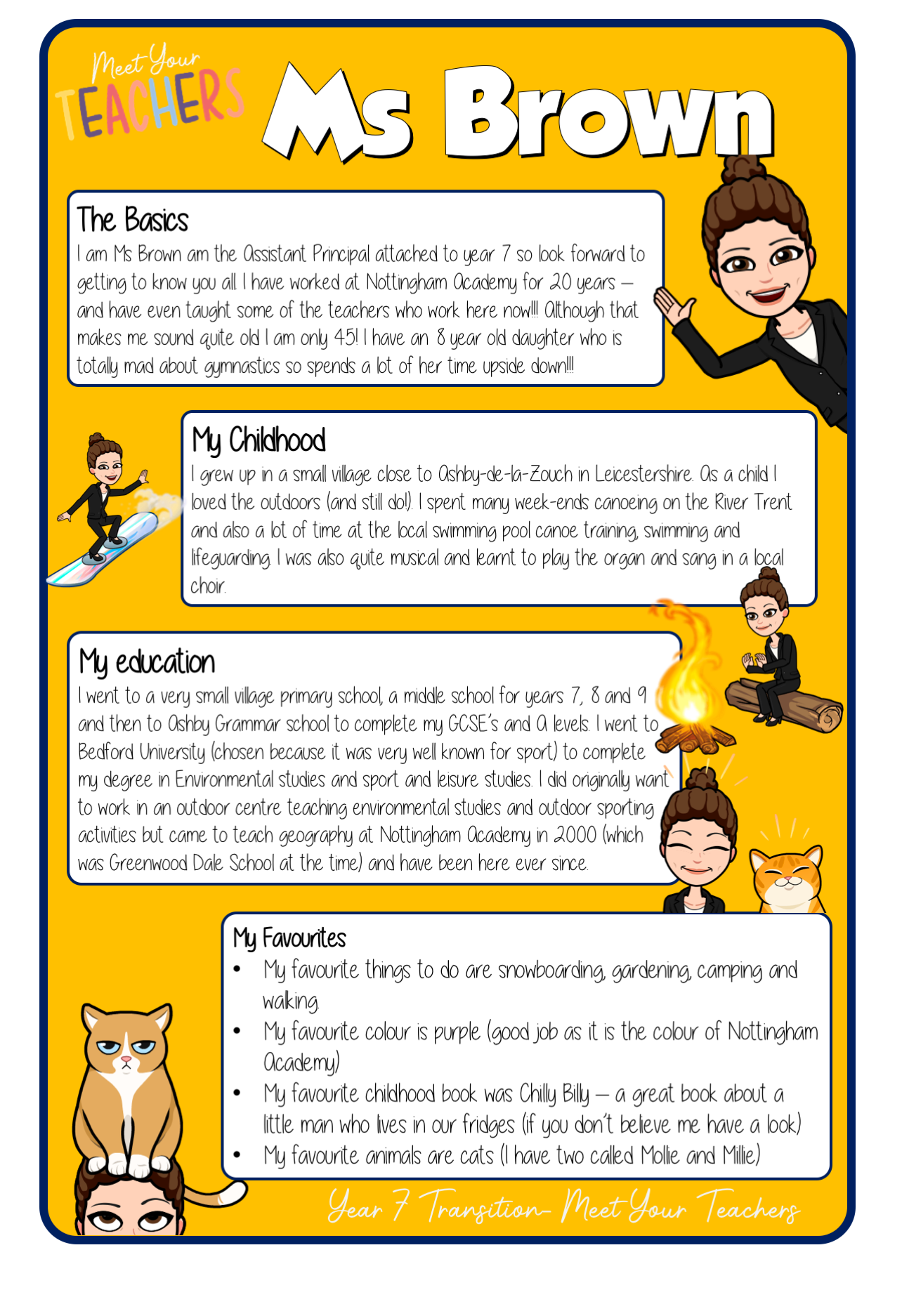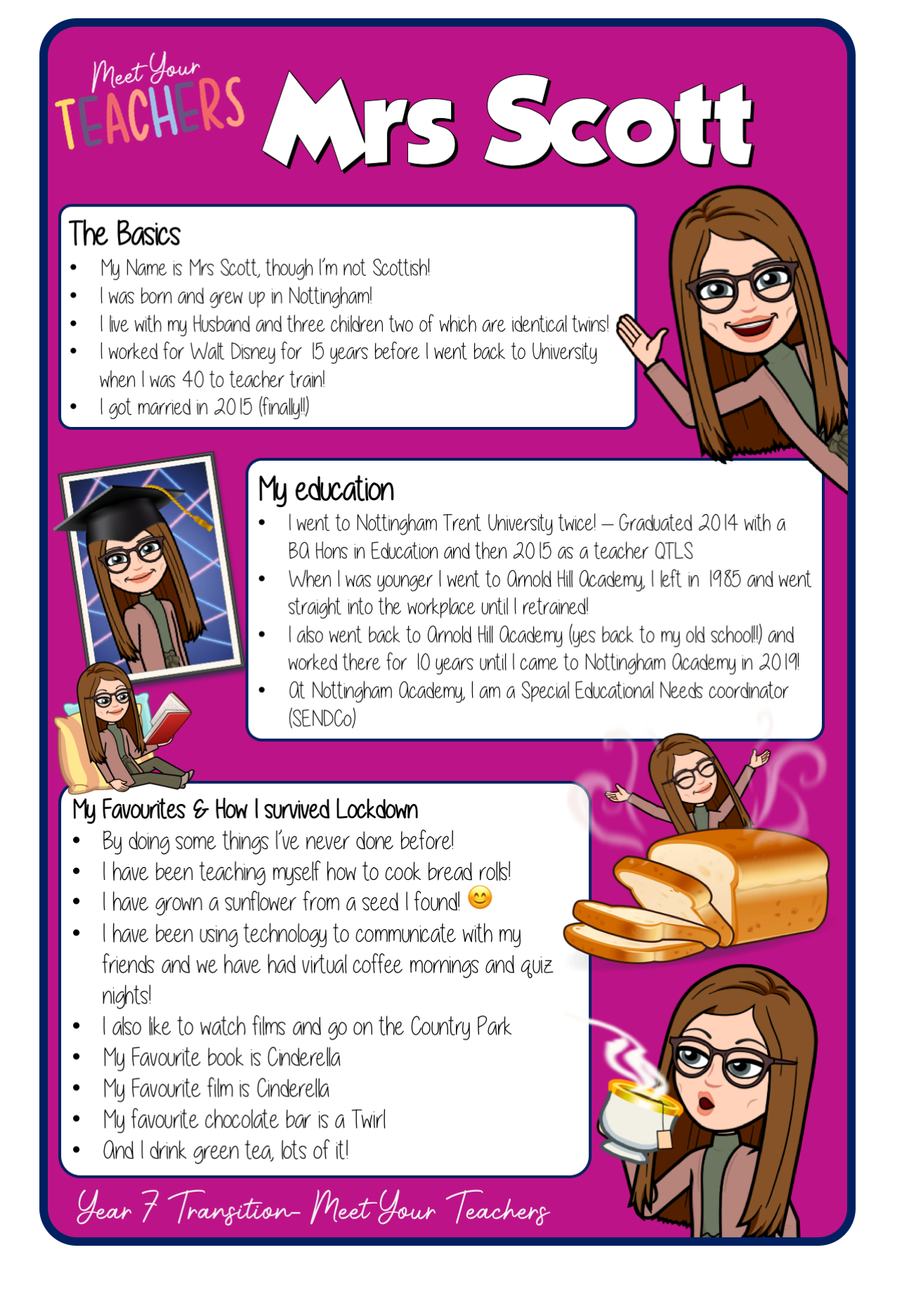 What our Students had to say...
Watch the video below to find out what our previous Year 7s thought about Transition when they experienced it for themselves. Hear about their views, opinions and aspirations as they began their Journey from Primary to Secondary.
Get Writing! Get Creative! Get Talking!
Get involved with our Transition Activities below. We are obviously doing things a little differently this year, but want to get you guys thinking about transition into Year 7 as much as possible.
Below are 3 challenges: Get Writing, Get Creative and Get Talking. You can email us your submissions at transition@nottinghamacademy.org.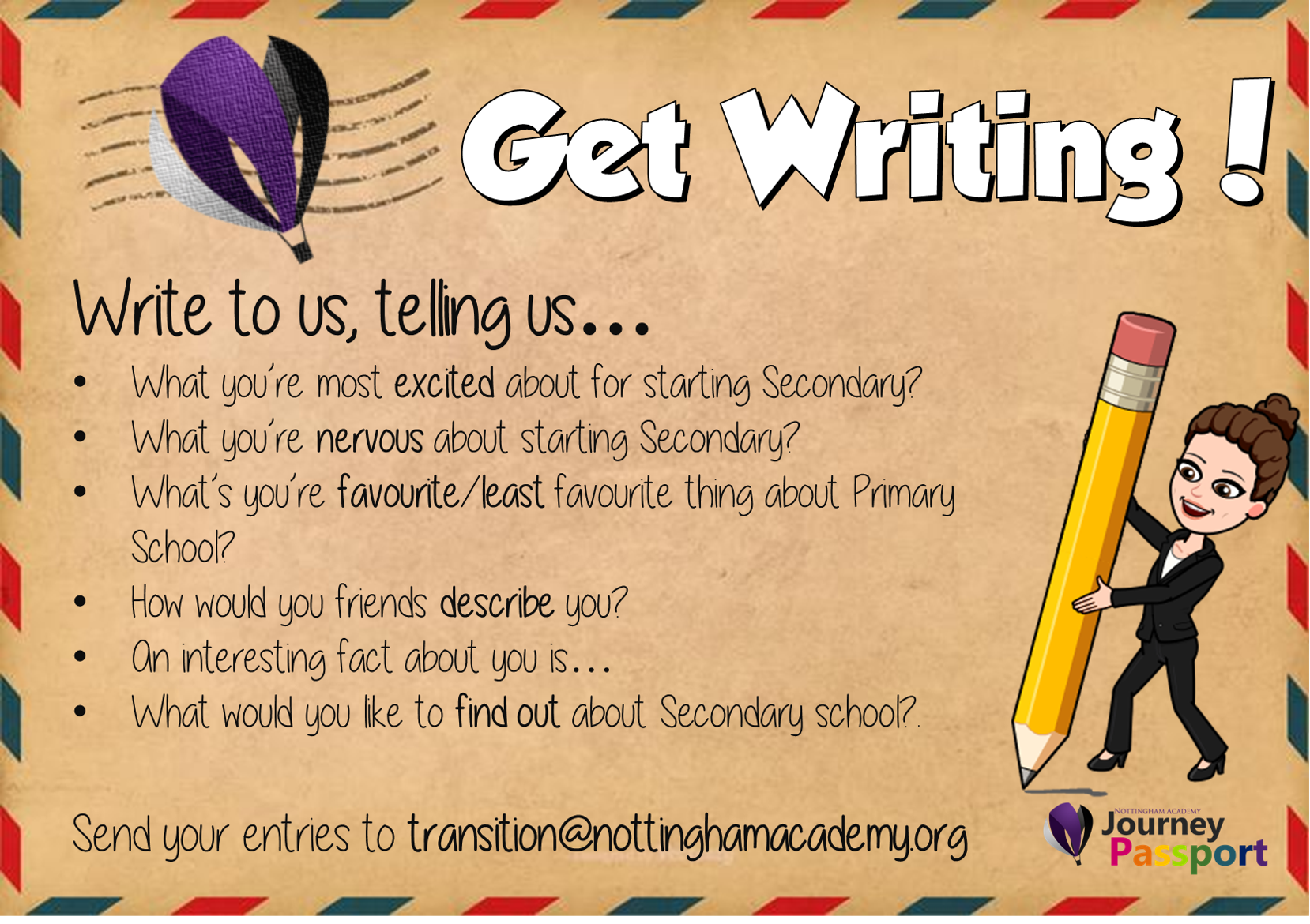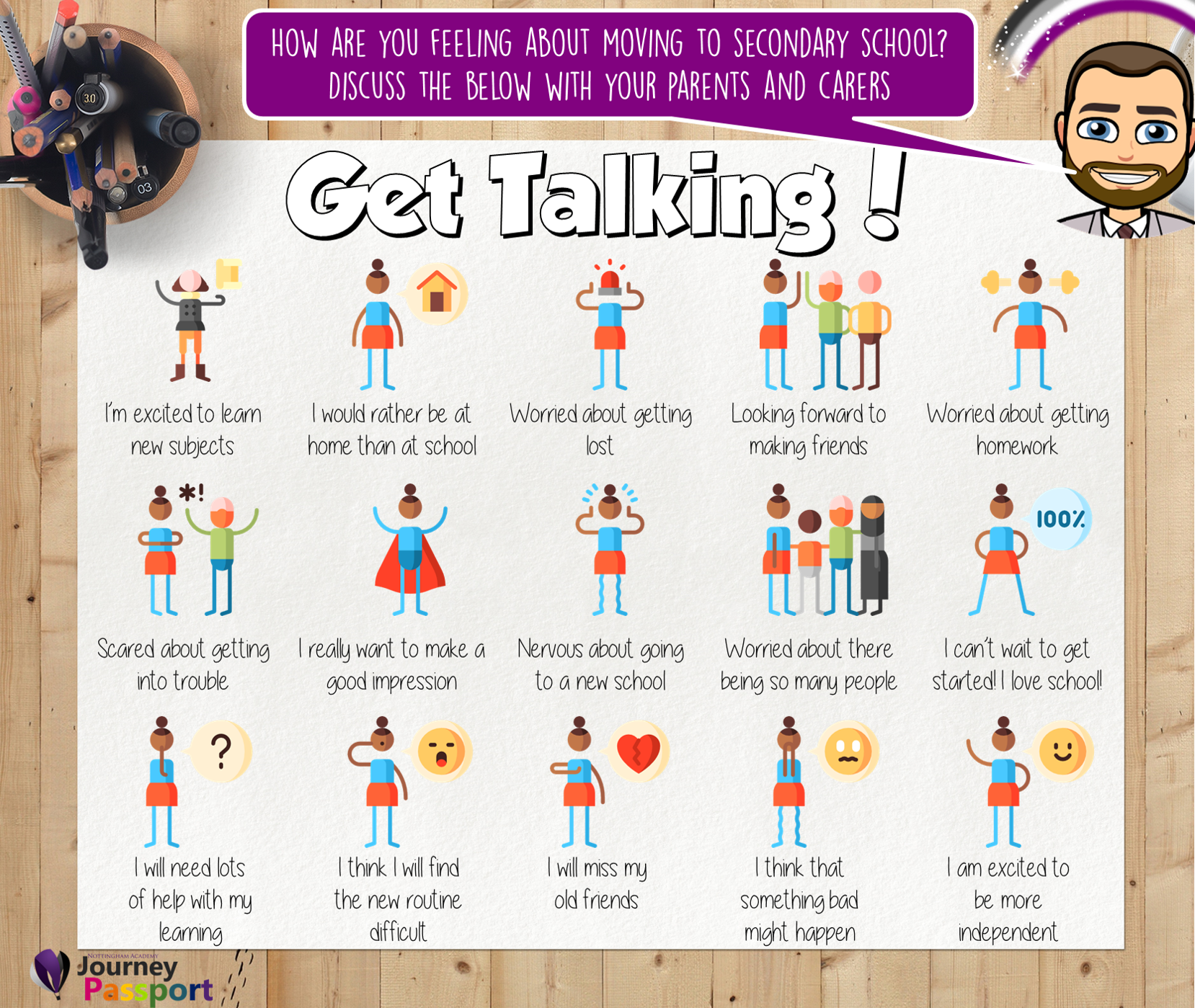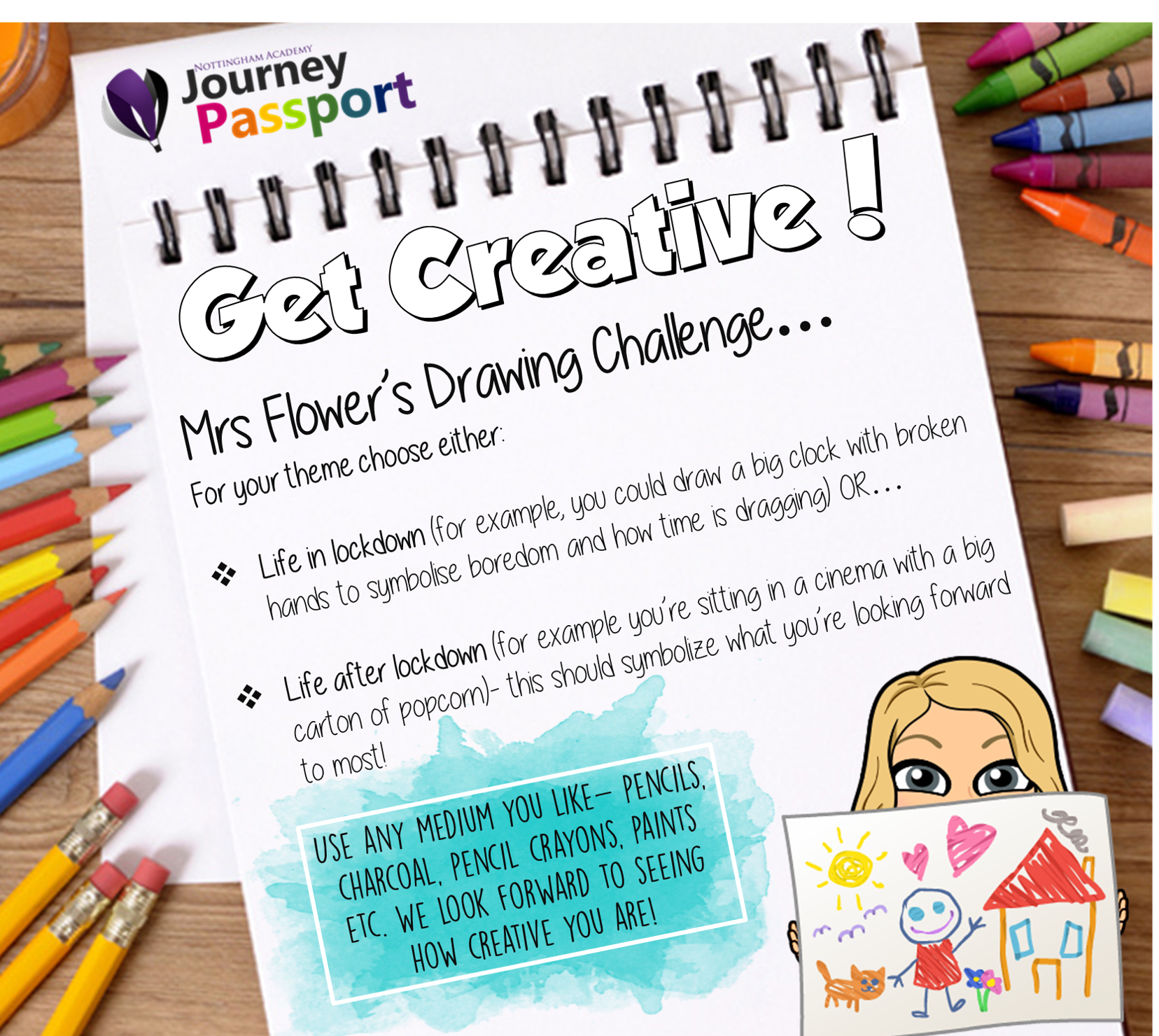 The Year 7 Team


We're all really looking forward to meeting you all as you start your Journey with us at Nottingham Academy.