ICT & Computing
'Mr Bainbridge Suggests'
The ultimate guide to all things Key stage 3 ICT and Computing. Inside you'll find a range of activities, projects and resources for you to explore and complete. Be sure to send any completed work directly to Mr Bainbridge through either school email or Microsoft Teams.
Click here to download...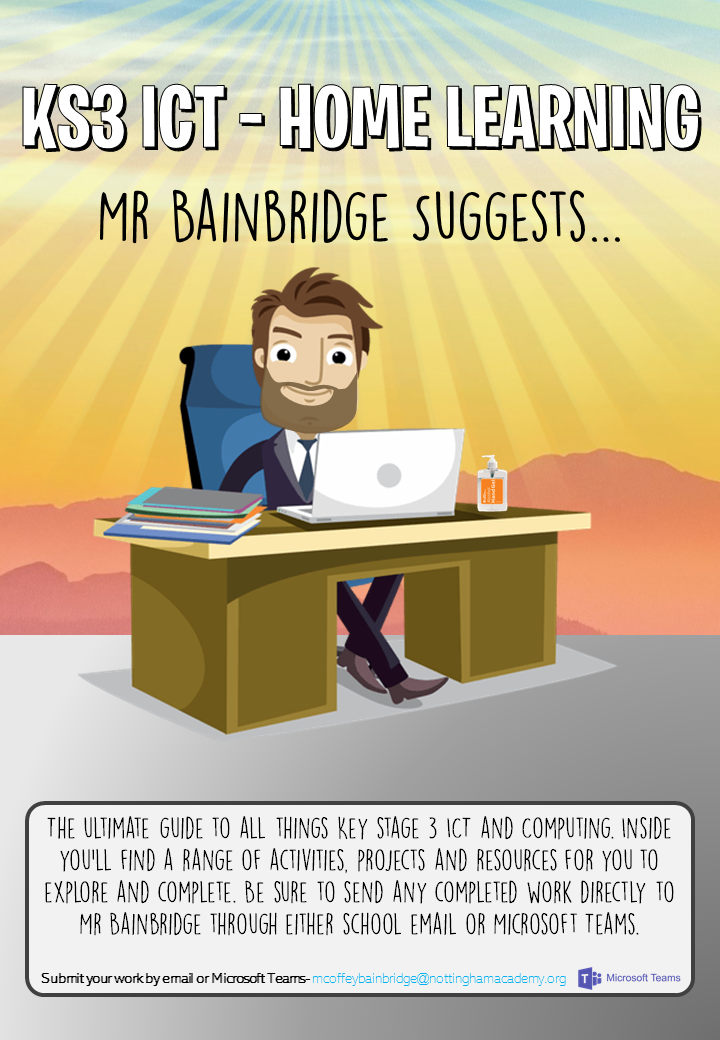 Submitting Completed Work
Don't forget to use Microsoft Teams to check if you have any whole-class assignments. You can also submit completed work via Microsoft Teams or School Email.