Sixth Form Home Learning
Microsoft Teams
All Sixth Form pupils have been provided with access to Microsoft Teams. This platform enables pupils to receive work, submit it for marking and to communicate with their teachers.
Contact Us
Do you have a question? Are you unsure of something? Forgotten your username or password? No worries! Complete the form below, and a member of your Year Team will contact your parents/carers to discuss.Click to let us know!

Submitting Completed Work
Don't forget to use Microsoft Teams to check if you have any whole-class assignments. You can also submit completed work via Microsoft Teams or School Email.

Free Audio Books from Audible

Audiobook service Audible -- which is owned by Amazon -- is offering free streams on a select number of stories. The service will be available for as long as schools are closed, it said.
Books are available in English, Spanish, French, German, Japanese and Italian.
Visit Audible and start listening.
Head Start- A Level Resources on Kindle
Amazon are currently offering the head start to A Level Maths, Biology, Physics and Chemistry FREE on Kindle.
https://www.amazon.co.uk/Head-Start-Level-Maths-2017-2018/dp/1782947922
Future Learn- Learn something new!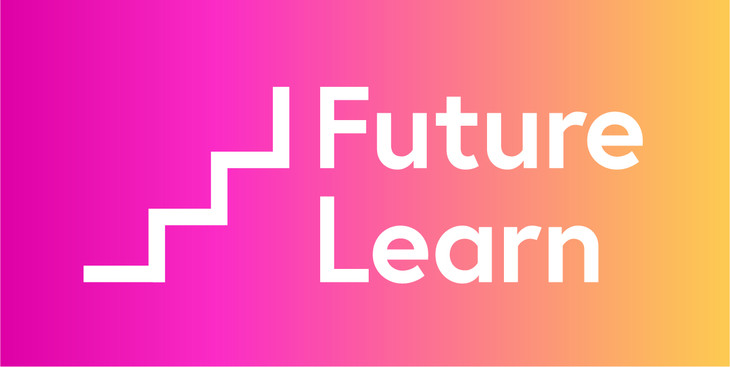 Do you want to learn something completely different? Discover something new? Form new ideas? https://www.futurelearn.com/about-futurelearn
Unifrog- Careers, University Advice and more...

Also remember Unifrog! You all should have had logins to enable you to access this website. It provides a fantastic resource library for both Year 12 and Year 13 students, looking at careers, university advice, wellbeing.....and many more. Visit https://www.unifrog.org
MASSOLIT
More FREE courses! MASSOLIT works with academics from the world's best universities to produce high-quality, curriculum-linked videos and courses. Visit https://www.massolit.io/
Into Films- Do you love watching films?
Into Films have put lots of their film guides online to enable you to watch one of your favourite films and then be able to consider and discuss the issues it raises, how to critique it, consider the ways in which it was filmed and much more. Why not watch a film at the same time as a friend and then have a video call to discuss the activity suggested? https://www.intofilm.org/news-and-views/articles/film-guides-to-use-at-home?utm_source=Into+Film+-+Master&utm_campaign=980f8692e4-home-learning-2-ah&utm_medium=email&utm_term=0_a1465a9b17-980f8692e4-139954981#block-sixteen
Wednesday 22nd April - Earth Day
Given the unusual situation that many of us find ourselves living in at the moment, it might be easy to forget that there is a whole wide world out there ripe for exploring. Wednesday 22 April marks the international celebration of Earth Day and what better time than to commemorate our planet and show worldwide appreciation of all that it has to offer.
Into Films have put together a collection of films (mostly available on Now TV, Netflix etc) that they believe will serve as passionate and exciting reminders of planet Earth and how much work we have ahead of us to preserve our wonderful home
https://www.intofilm.org/news-and-views/articles/earth-day-films-to-stream-at-home
Challenge Nottingham - Have you seen this?
Nottingham's own cultural organisations and artists have put together a list of free activities for children and young people!
https://challengenottingham.co.uk/activities-for-children
Online University resources
Year 13 - Lots of universities are now offering online events to help you find out more about their university and their courses to help you make your university decision.
Year 12 - Universities are also offering online talks for both you and your parents in a range of topics. Introductions to Higher Education, Q&A's about student life and online taster sessions to help you consider future university courses.
All really useful stuff!
https://www.unitasterdays.com/search.aspx?LID=true
Year 12 and Year 13 Physics Videos from Dr Alan Wood (NTU)
Due to NTU having to cancel their Physics Experience Day, Dr Alan Wood their Senior Lecturer & Physics Admissions Tutor has decided to upload a series of videos to his YouTube channel, designed to introduce year 12 and 13 physics students to some great physics which is not part of the core curriculum – something you can watch and enjoy for fun.
Each video is about 10 minutes long, and will give you some questions to consider before the next video. Some of these questions involve calculations, others involve you reading up on a particular subject. Answers will be given at the start of the next video.
Videos will be published on Tuesdays and Thursdays for the foreseeable future.
If this interests you, the link for the first video is https://youtu.be/ULYOGqkH0hE
A message from the Sixth Form Team:
A reminder that whilst we are closed you need to:
Check your emails/ Microsoft Teams or which ever remote learning platform you use to communicate with your teachers every weekday to ensure you are receiving all of the information you need to continue with your studies.
Meet the clear deadlines teachers set. Please do all you can to meet these deadlines and communicate any reasons you have for not being able to submit the work on time to your teachers.
React to the feedback your teachers will provide for you online.
Regularly check the 'The Sixth Form channel' (click here for link) which will have useful online resources, guidance and support for all Sixth Form students.

Please contact the Sixth Form team via email NAC-sixthformadmin@nottinghamacademy.org if you require any academic or pastoral support during this difficult time.
Look after yourselves, look after your families and follow all the government advice to keep us safe and well.