Library
The Nottingham Academy Library Services are dedicated to promoting literacy and supporting learning in all its forms for all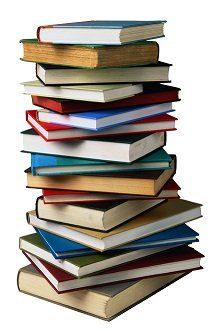 members of the Academy community.
Teaching and Learning
The Libraries actively engage with the delivery of our curriculum to ensure all of our pupils develop and apply lifelong literacy and learning skills. We share resources across all Academy sites, which allows us to support a range of different learning needs. All members of library staff promote the effective use of new technologies for learning, such as eReaders and computers. At the same time, we recognise the need for young people to gain confidence in dealing with printed media such as fiction and information books, newspapers and magazines.
The Academy Libraries are regularly used for class and other groups who are completing research tasks and project work during lesson times. In addition we provide subject lists of books, periodicals and websites, workshops on research techniques, and are happy to discuss individual pupil learning needs.
Pastoral Support
Pupils will find a purpose-built library on each of our sites where they will feel welcome and valued. Members of the library staff are supportive and encouraging at all times and happy to help with any enquiries. All libraries provide opportunities for pupils to get involved as library monitors or contributors to our newsletter. Our new range of library clubs and activities is designed to nurture pupils' confidence around other pupils and members of staff in the library.
Reading for Pleasure
Reading has regularly been identified as one of the keys to achieving academic success and pride. Reading is also extremely important for young people in order to develop qualities such as empathy and communication skills. In calm and controlled environments, the libraries across the Academy provide a space to read whenever pupils choose to during breaks and lunchtimes. Being a large organisation, we are able to host events with authors, storytellers, illustrators and non-fiction writers for all ages and abilities.
For pupils at the Nottingham Academy
Visit the library regularly to keep on top of everything that's happening. We are here to support your learning so do not hesitate to ask us for help with homework or projects. We love talking about books and are experts in literature for young people so tell us about any books that you have read or would like to read.
There are lots of ways of getting involved in your library. You can always check out our Virtual Library on the Moodle homepage for ideas and inspiration.
For parents and carers
If you need ideas for great books to try or would like general advice on encouraging your child to read, please feel free to contact the Academy Libraries through the main Academy office on the relevant site.