Transition to Year 7

Welcome, from the Year 7 Team.
The move from primary school to a large secondary school can be daunting, we recognise this and understand that students and parents need to feel reassured, happy and safe during this transition period.
Nottingham Academy works with local primary schools from Year 4, providing activities and events to help pupils have a smooth transition to Nottingham Academy.
Transition information will be sent to all pupils joining us in September by the end of May.
Below you will find links to download our prospectus and an example of the extracurricular activities available in Year 7 and 8.
Traditionally 'The Journey' begins with a Parents' Meeting however this year plans are being developed to do this in a way that adheres to current social distancing guidelines. These plans will be shared with families once complete.
Pupils usually have two transition days, currently planned for Wednesday 1st July and Thursday 2nd July 2020 to experience Nottingham Academy, meet their tutors and new classmates, and learn more about what Nottingham Academy has to offer. We will update families as soon as we know if this can go ahead.
If you have any queries regarding Transition please email transition@nottinghamacademy.org.
Meet the Year 7 Team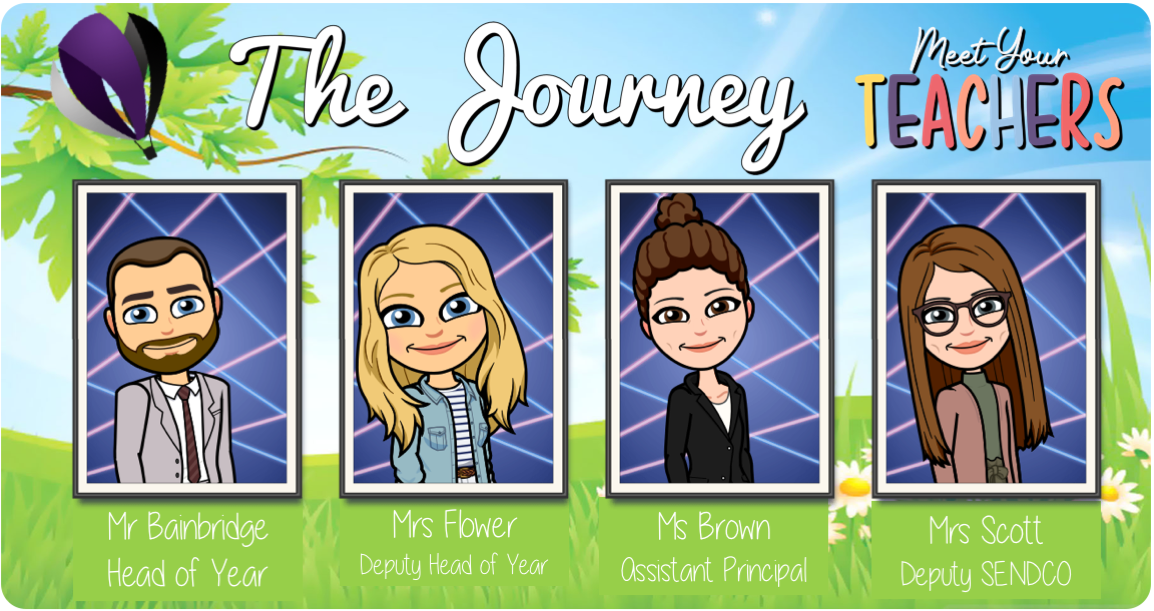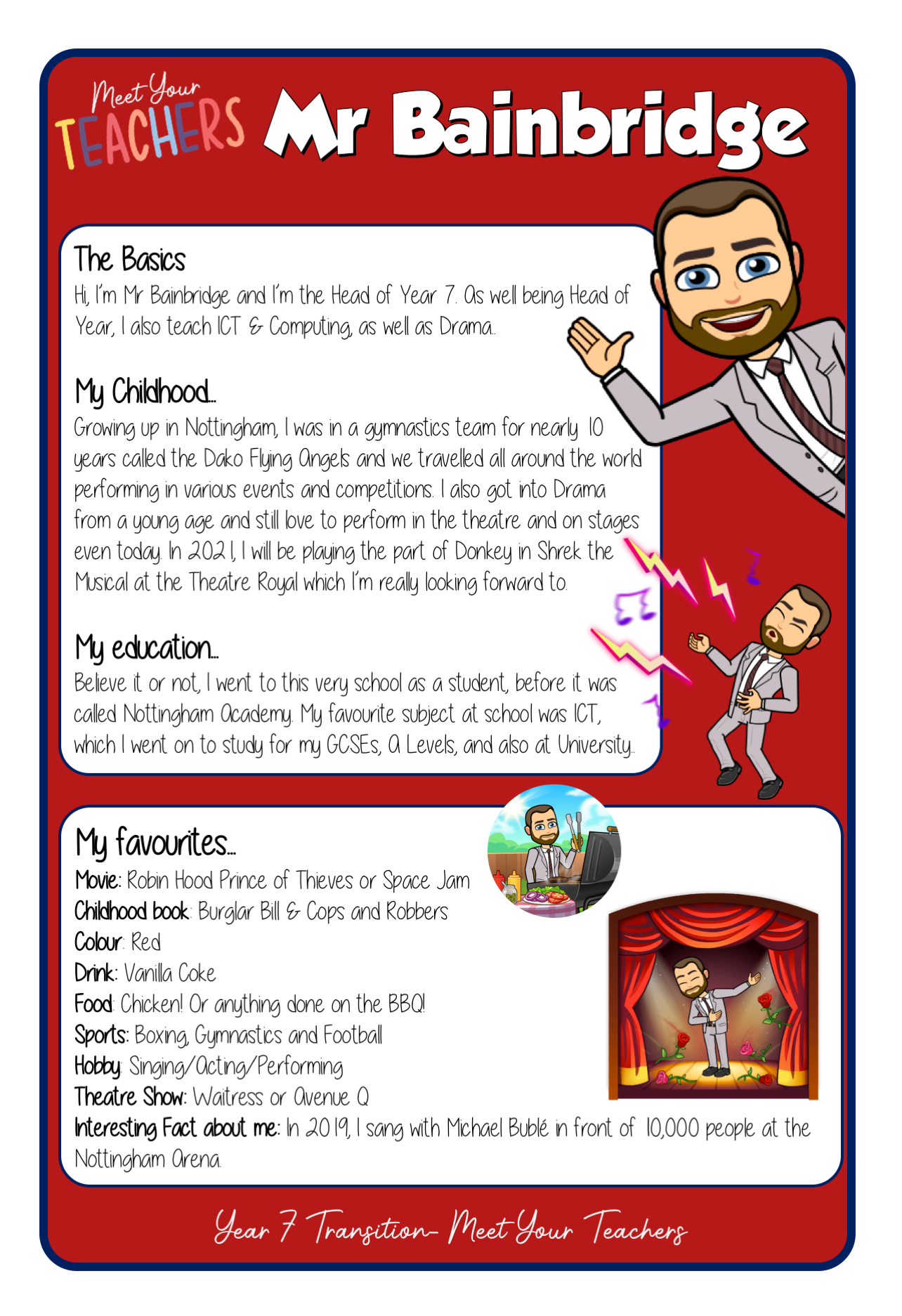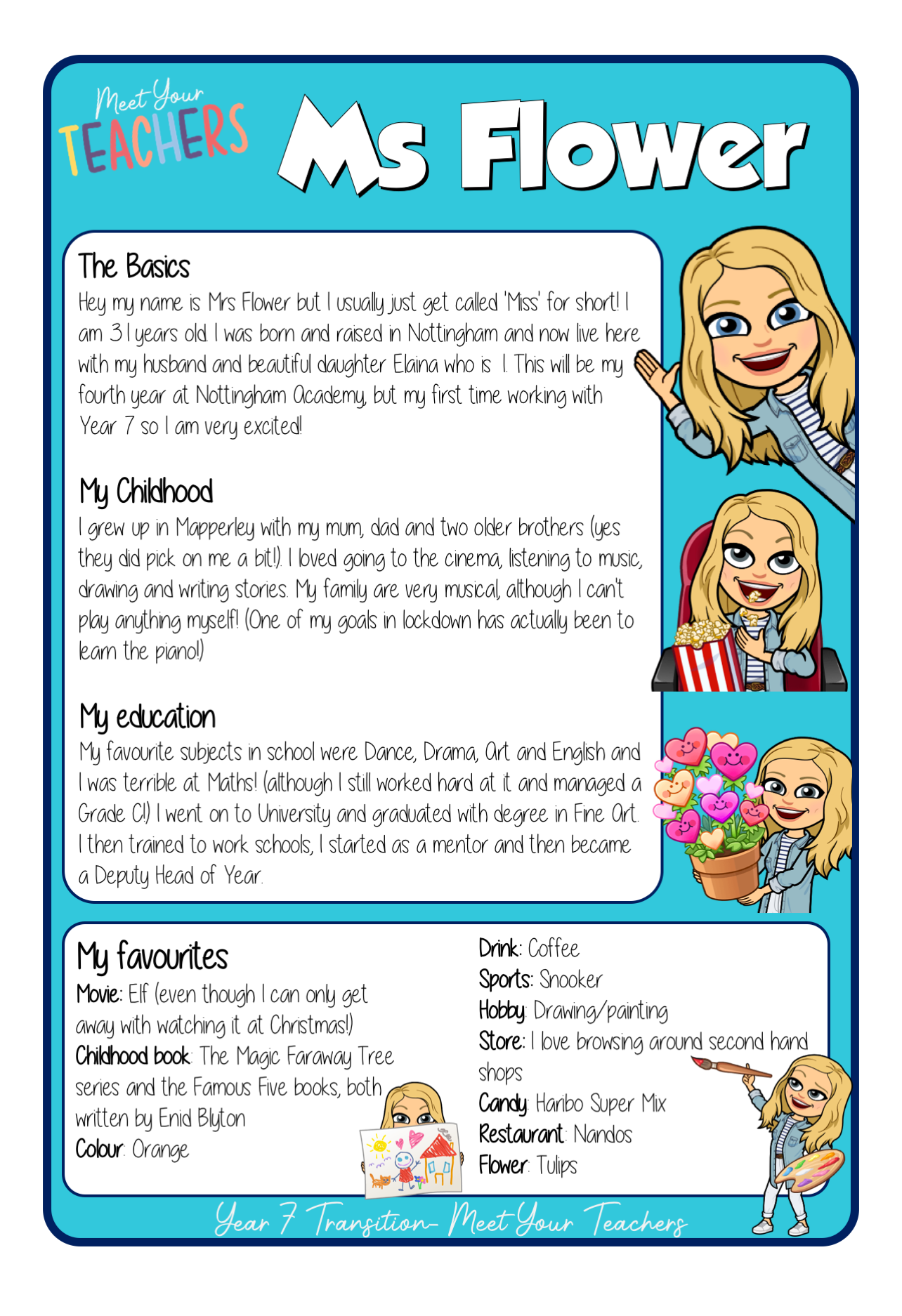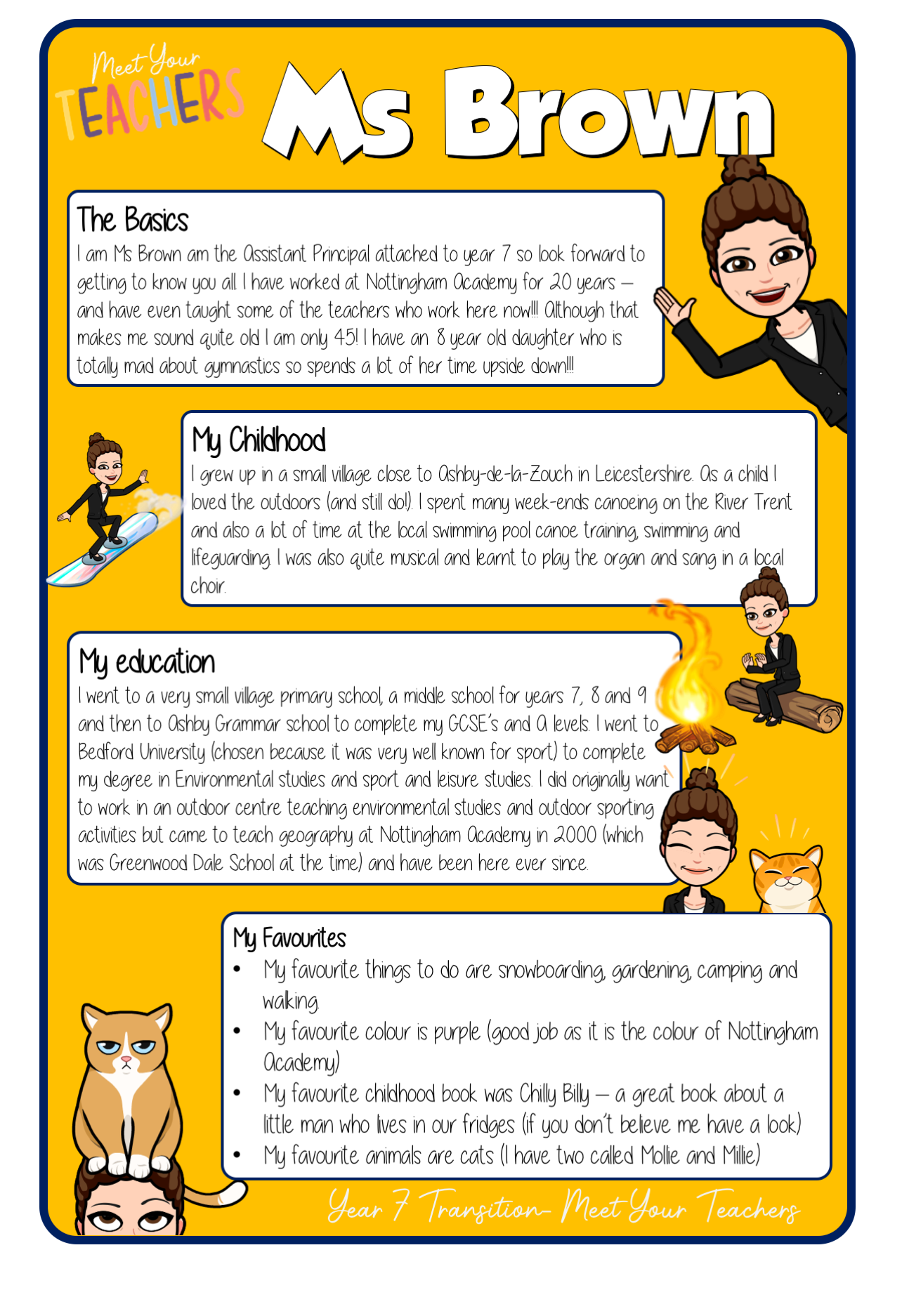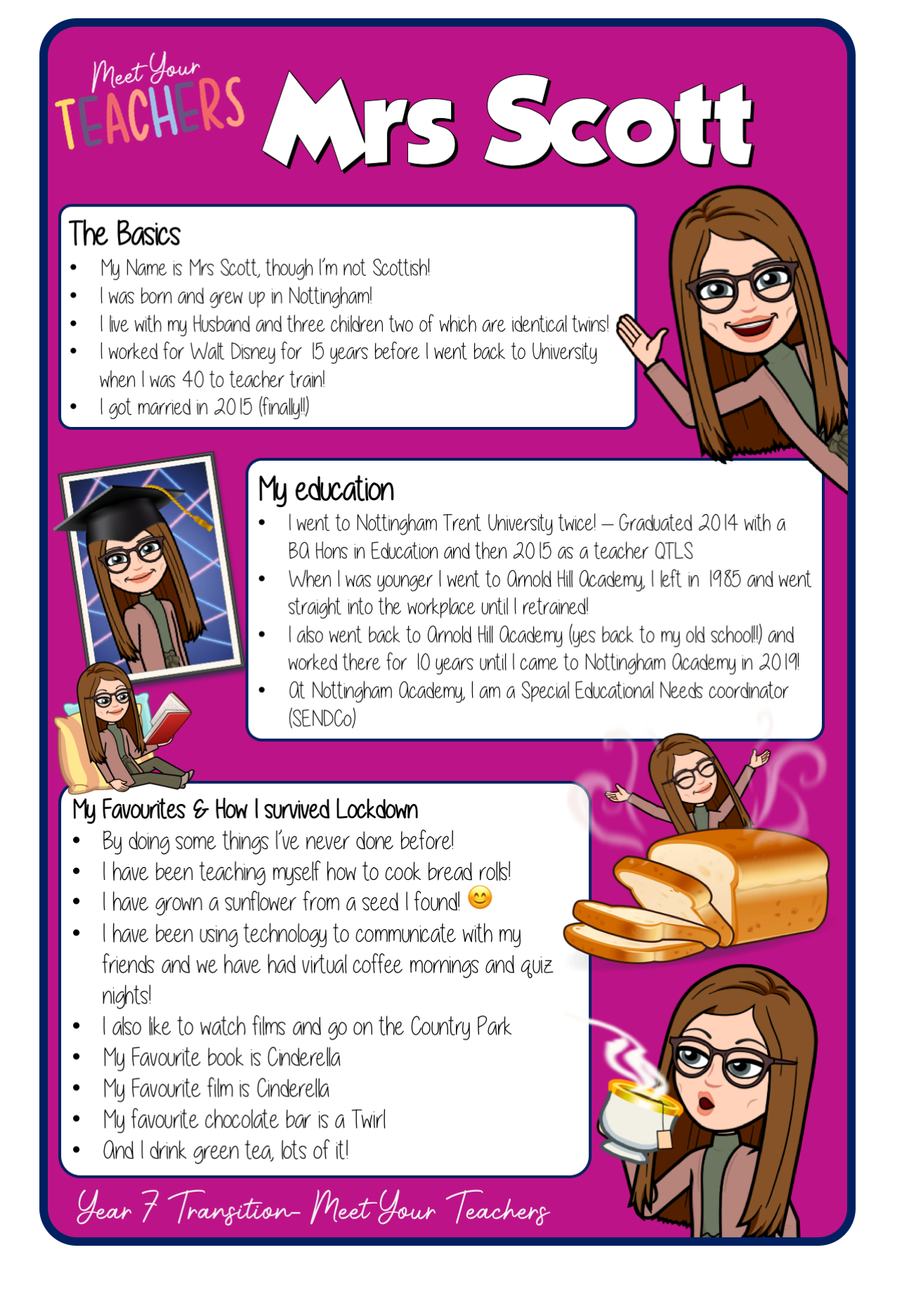 | Table Heading | Table Heading | |
| --- | --- | --- |
| Assistant Principal Year 7 | Ms N Brown | |
| Head of Year 7 | Mr Bainbridge | |
| Deputy Head of Year 7 | Mrs Flower | |
| SENDCO | Mrs Scott | |
We're all really looking forward to meeting you all as you start your Journey with us at Nottingham Academy.