Basketball Academy

"Sports build good habits, confidence and discipline. They make players into community leaders and teach them how to strive for a goal, handle mistakes and cherish growth opportunities"
- Julie Foudy, Olympic Gold Medalist
Basketball at Nottingham Academy
Nottingham Academy offers a unique basketball programme, in partnership with Nottingham Wildcats Basketball Club, called Nottingham Academy Wildcats.
Nottingham Wildcats is a top-flight basketball club that has been in existence since 1978.
The success of Nottingham Wildcats is currently unrivalled in the UK, having produced over 100 England and GB international players and having won more Women's British Basketball League silverware than any other club.
Nottingham Wildcats is based at Nottingham Wildcats Arena. It is purpose-built to host primarily basketball teams and events but also other sports and community events.
The arena is located next to Nottingham Academy and it hosts Nottingham Academy students daily, during their PE provision.
Nottingham Academy Wildcats
Nottingham Academy Wildcats is a carefully structured programme built on the invested interest by the PE department in basketball. The structure endeavours to ensure all young people at the Academy have the chance to try basketball once, play basketball sporadically or take a more committed approach to the sport playing from anywhere between three days a week or even every school day.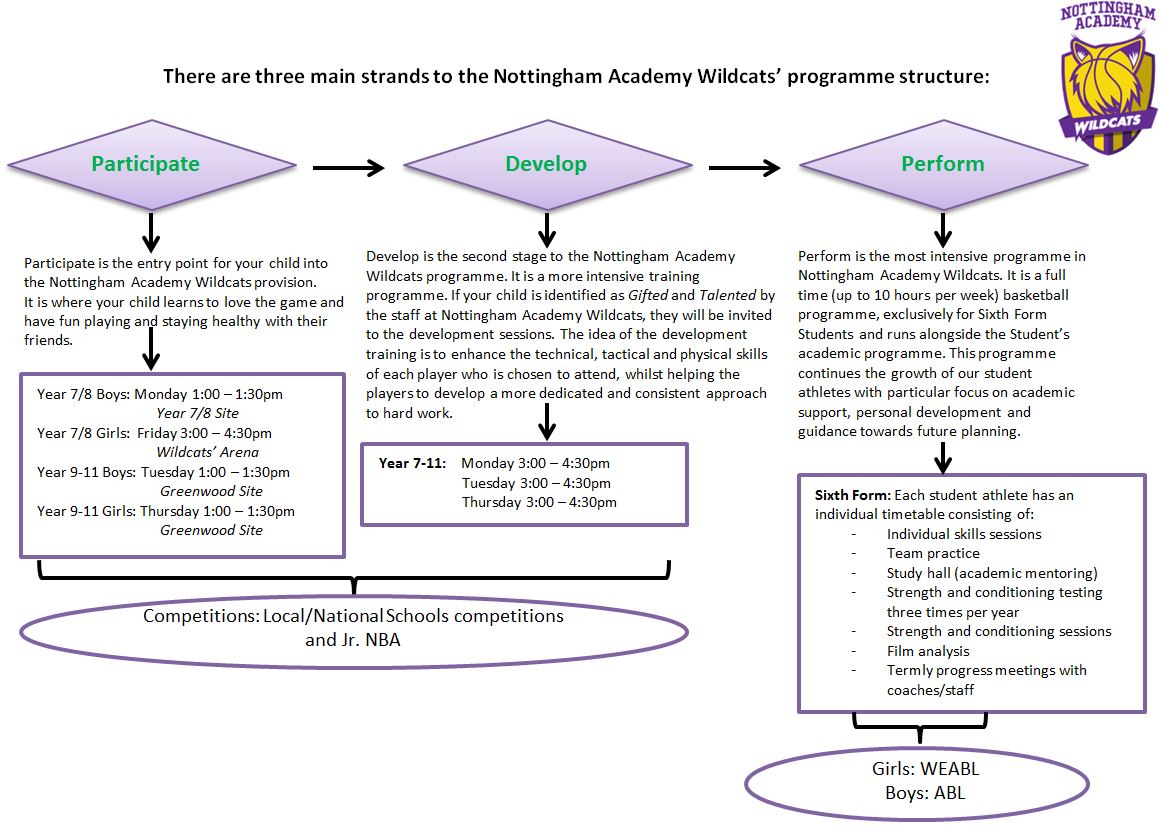 Download a copy of the structure below
Director of Basketball - Siobhan Prior

Siobhan is a former professional basketball player. She was born and raised in Nottingham. Siobhan has a huge background in basketball and a wealth of experience playing at the highest level. She is used to setting goals and strives to achieve them through hard work, discipline and commitment.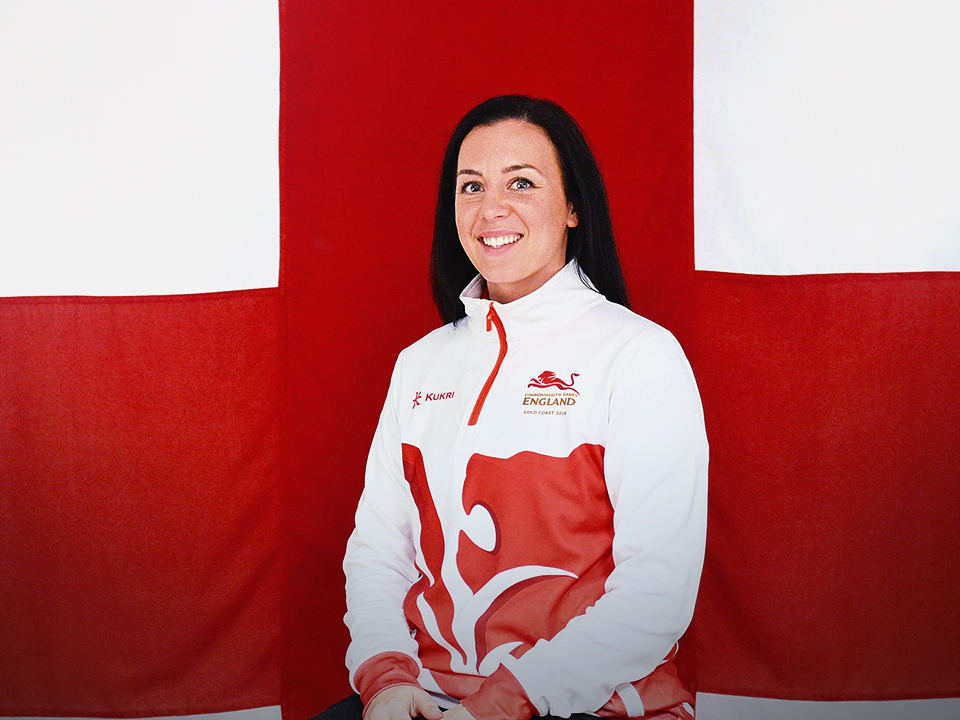 Domestically, Siobhan has lead her hometown club, Nottingham Wildcats, to 2 National Championships in the Women's British Basketball League (WBBL), the highest league in Britain. She also led them to 1 WBBL National Cup and 3 WBBL National Trophies. They are the most decorated team in WBBL history.
Siobhan has succeeded in playing overseas. At the age of 18 she was awarded a Basketball Scholarship to Loyola University in Maryland, USA. She played four years in NCAA 1, the highest level of competition in the US University Leagues. Following success in the States, Siobhan accepted her first professional basketball contract in Greece and followed that up by a second in Slovakia.
During this time, Siobhan has also been prevalent in her National Team, playing and captaining England at Under 16 and Under 18 and also Great Britain Under 20. She is a current Great Britain Senior Team player and most recently came back from the Commonwealth Games in Australia, where she represented Team England and won a Silver Medal to bring back to the UK.
Amidst this decorated career, Siobhan also found the time to become a qualified teacher, completing a PGCE in teaching through SCITT, which has a focus on teaching in inner city schools.
She also has an accomplished career in coaching, having coached at the regional level for a number of years as Head Coach of the Regional Performance Centres for East Midlands Girls.
Siobhan aims to bring basketball to as many young people as possible through Nottingham Academy Wildcats.
"I truly believe that sport has the power to teach and change. There are so many life skills I have learned on the basketball court. Sport has helped me to become the person I am today. It has seen me through success and it has seen me through failures and it has continued to teach me to reflect on who I want to be and how I can confidently be that in the world. I hope I can bring these same lessons and experiences to as many young people as possible and especially to as many young people in this city."

- Siobhan Prior
Staff structure at Nottingham Academy Wildcats:
Siobhan Prior - Director of Basketball
Kenrick Liburd - Lead Perform Coach
Kieran Wright - Lead Participate Coach